CACI Non-Surgical Face Lift
By Thea Leonard – Salon Therapist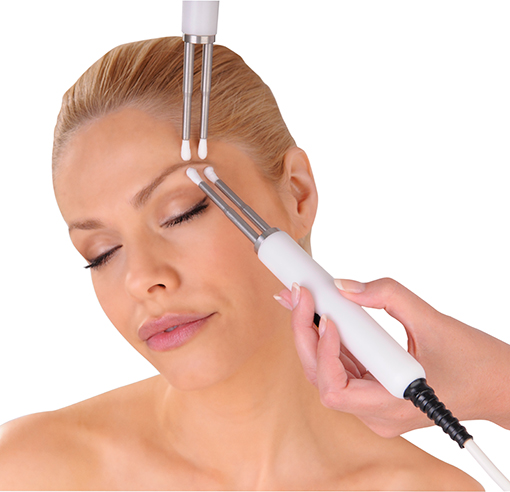 The celebrity facial.
Do you keep looking at the stars in magazines and thinking gosh she looks good for her age !
Would you like that Jlo glow ?
Are you too scared to go under the knife but want your lines and sagging muscles banished ?
YES .. then a CACI non-surgical facial is your answer.
Celebrity's such as Kim Kardashian, Kylie Minogue, Jenifer Lopez and Anthea Turner are just a few who have the anti ageing non-surgical face lift.
CACI is a non-surgical electrical facial treatment, which lifts, tones, firms and re-educates your facial muscles. It's like going to the gym for your face without the exertion of energy from yourself required. You just relax on a couch whilst tiny electrical impulses are sent to the muscles, naturally mimicking what they would usually do to achieve a lovely natural, youthful look.
CACI originated from a medical treatment. The treatment was designed to improve extreme laxity in facial muscles caused from a stroke or bells palsy. With the technology being approved by the FDA, you can be assured that the treatment is extremely safe and proven to work. The standard CACI treatment lasts an hour. During the treatment your therapist will carry out a routine of either lengthening or shortening your muscles. The movements are painless, but some do have quite a firm pressure.
The Benefits of a CACI Non-Surgical Face Lift include:
Firmer, toned, lifted muscles.
Brighter, Glowing skin.
Softened lines.
De-puffed eyes.
Plumper lips.
How soon will I see results?
On average, people see visible results around the third or fourth treatment. Some people may feel results quicker such as their eyes feeling more awake and their brows and cheeks feeling lifted. Photos will be taken before during and after your course of treatments as this helps to see the improvements and results over time. Another thing to understand, is that like diet and exercise go hand in hand, CACI treatments and professional skincare does too. The more you look after your skin at home, the more it will speed up and further maximise your results.
How many treatments will I need?
In most cases, we recommend having 10 treatments. For best results, 2 per week for 5 consecutive weeks. So no jetting off on holiday during this 5 week period as having a break from the course will reduce the impact on your results. Just remember, you can't go to they gym and achieve a pert bottom after a couple of sessions, this is how CACI works, it is a treatment that you need to commit to. Sometimes 15 treatments maybe recommended if you are a smoker or you are taking medications that can effect the speed of results. To maintain your results, monthly treatments are required to keep that non surgical face lift looking its best!
There are lots of variations of the CACI treatments. Not only do they help with the combat of ageing but can also help with acne too. Duration of the treatment can vary between 30 to 90 minutes. Some treatments, including my personal favourite the Hydratone mask ultimate thirst quencher, are cooling and calming so suitable for all skin types.
For more information and to book your CACI Non-Surgical Face Lift, please call the Studio 8 Beauty team on 02392 380 692 or email salon@studio8beauty.co.uk. to book your consultation.