Everything you need to know about a Dermaplaning Facial
by Alice Leng
Studio 8 Beauty Therapist
What is Dermaplaning Facial ?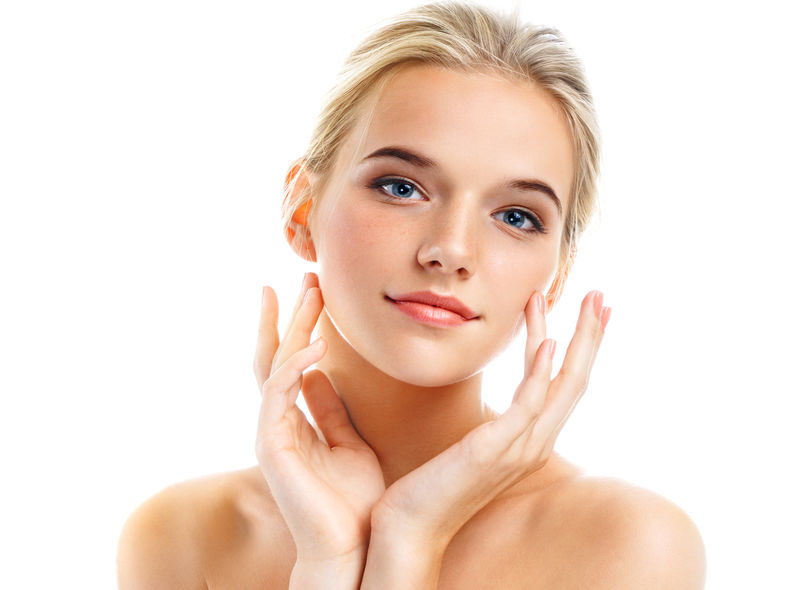 Dermaplaning is a gentle, non-invasive skin treatment that helps to exfoliate and remove the "peach fuzz" on your face (the soft downy hair on your face also known as vellus hair).
This light coloured translucent hair grows back the same approximately 3 to 4 weeks after a dermaplaning facial and because of the nature of this hair will never grow back thicker.
Dermaplaning was originally performed as an alternative to chemical exfoliation and was used to prepare the skin for resurfacing treatments and deeper chemical peels.
What are the benefits of having a Dermaplaning Facial ?
You can benefit in the following ways when you have a Dermaplaning Facial:
Exfoliates skin and removes dry, dead skin cells.
Improves skin texture.
Evens out skin tone.
Helps to unblock blackheads.
Removes fluffy vellus facial hair (peach fuzz).
Increases product penetration.
Helps your makeup to sit on your skin better.
Leaves the skin looking more radiant.
For these reasons, Dermaplaning is the perfect treatment to have as part of your wedding day preparation, as it will help prepare skin for a flawless make up application and give a radiant glow to the skin.
How does it work ?
Dermaplaning is a painless procedure. It is carried out using a process of gently removing the dead skin cells using a sterile scalpel like tool. This encourages the skin to regenerate new skin cells, leaving the complexion smooth, soft and vibrant.
Each area of the face is carefully scrapped until all the dead skin and peach fuzz has been removed
How often should I have this treatment done ?
I would recommend having this treatment done every 6 weeks as this is how long it takes your skins cells and hair to grow back.
Who can benefit from a Dermaplaning facial ?
A dermaplaning facial is suitable for most clients but the main skin recommendations are for:
Dull, dry skin.
Uneven skin tone.
Enlarged pores.
Fine lines.
Minor acne scars.
The only skin type that isn't recommended for a dermaplaning facial is active acne-prone skin as this can cause more breakouts. Rosacea prone skin should also have a consultation before treatment to ensure it would be safe to work over.
Will I get a breakout after a dermaplaning facial ?
As with any skin treatment, one treatment is never a quick fix and the after effects varies from person to person to person. I highly recommend taking the time to prepare the skin in advance of the treatment with good skincare products as this helps to reduce the risk of breakouts after a dermaplaning facial. It is common that skin can often purge after a dermaplaning treatment if you have never used good quality skin products on your skin or if you are the type of person who goes to bed with your make up on.
Dermaplaning Aftercare
After having your dermaplaning facial, you should observe the following:
Avoid exposure to excessive heat, steam rooms and saunas for 24 to 48 hours after treatment.
No exercising for 24 hours as this can lead to irritation.
Do not use products containing retin A, retinol or salicylic acid for 4 days after treatment.
No UV exposure i.e. sun, sun beds.
No facial waxing for 7 days.
Wear sunscreen (minimum SPF 30+) daily.
Do not pick or scratch the skin as this may cause damage and prevent normal healing.
Always make sure you apply a hydrating moisturiser to keep the skin from drying out.
Dermaplaning can be a great as a single treatment or can be combined with other treatments such as a skin peels or microneedling to boost the results of your skin.
So what do you think ?
Fancy a dermaplaning facial ?
Click here to visit the Studio 8 Dermaplaning Facials Treatment Page.
To book in for your dermaplaning facial or consultation please:
Call the salon on 02392 380 692
or
Online booking is available for all treatments at https://studio8beauty.co.uk or via mySPAapp available in the google play or Apple App store